We offer free shipping to most countries.

30 Days Money Back Guarantee

You can return within 30-days for a 100% refund.

It is safe for the environment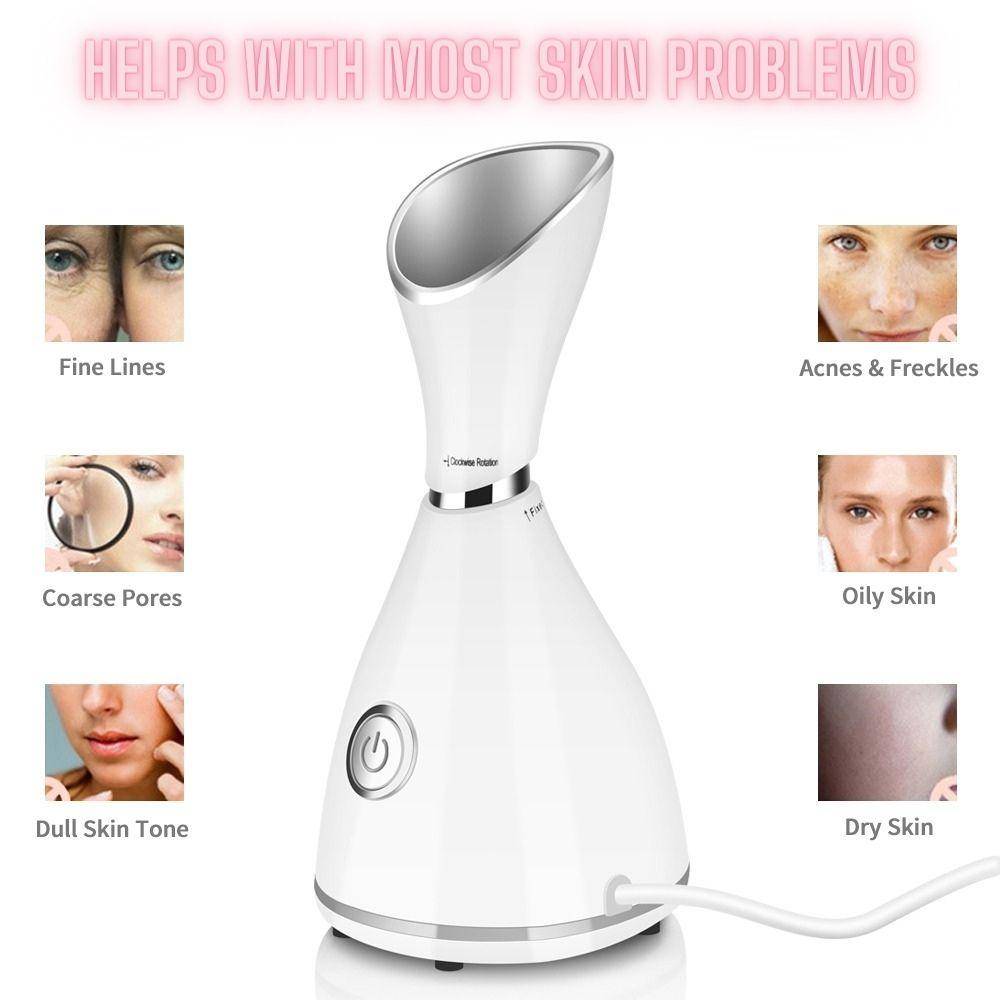 easy to use & suitable for most skin
easy to use & suiteable for most skin type
Cleanse, Moisturize, & Revitalize Your Skin

Notice immediate improvement in the condition of your skin. The nano-ionic steam is much more effective at penetrating your skin. Remove leftover makeup and impurities. Make extractions easier.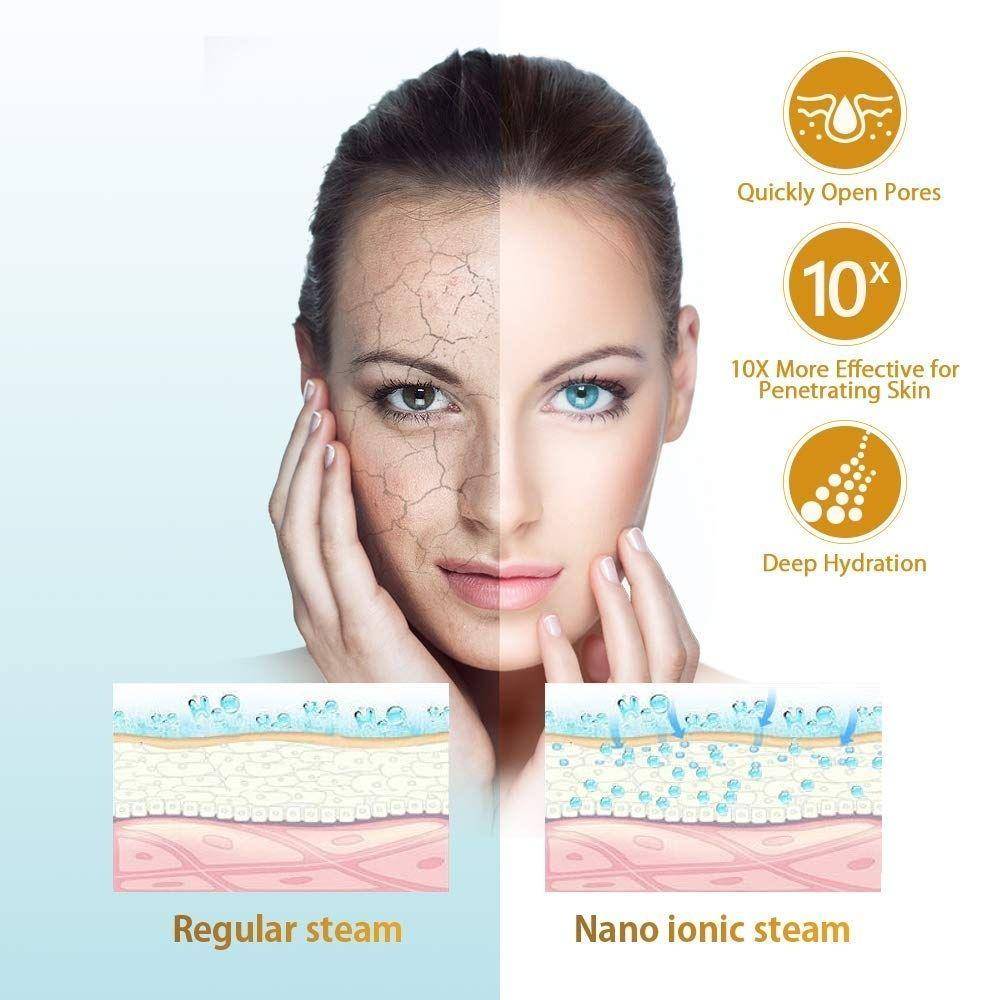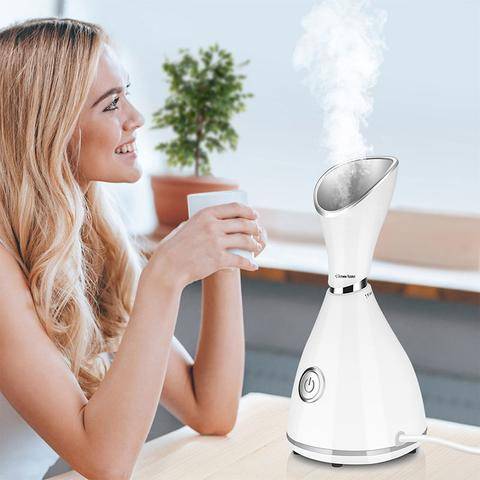 deep hydration & healthier skin
deep hydration & Healthier looking skin
Softer, Smoother, and Glowing Skin

Get a glowing complexion with continued use of the nano facial steamer. It's powerful steaming and ionized technology makes it easier to remove pimples, whiteheads, and blackheads after a facial steam.Combining a conventional heating element with a new ultra sonic vaporizer to produce nano steam with negatively charged ionic particles. The ionic water particles are up to 10x more effective on the skin compared to previous ones.




5 BENEFITS OF STEAMING YOUR FACE REGULARLY
It's cleansing.

Steam opens up your pores and helps loosen any build-up of dirt for a deeper cleanse. Opening up your pores also softens blackheads, making them easier to remove.

It promotes circulation.

The combination of warm steam and an increase in perspiration dilates your blood vessels and increases circulation. This boost of blood flow nourishes your skin and delivers oxygen. The result is a natural, healthy glow.

It releases acne-causing bacteria and cells.

Opening up your pores allows the release of dead skin cells, bacteria, and other impurities that clog the pores and contribute to acne.

It's hydrating.

Steam hydrates the skin by helping to increase oil production, naturally moisturizing the face.

It helps your skin better absorb skin care products.

Steam increases your skin's permeability, enabling it to better absorb topicals. This means you get more bang for your buck from skin care products applied after a steam.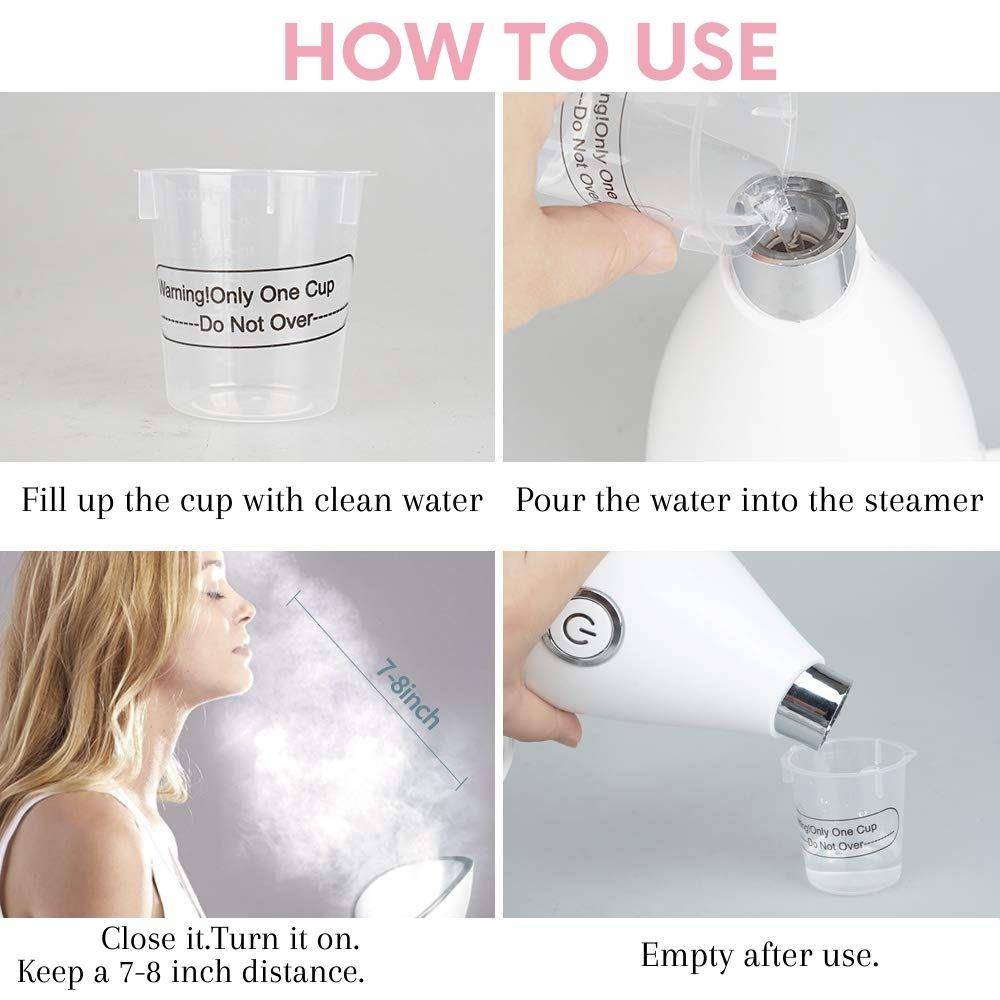 READY TO HAVE BEAUTIFUL SKIN?
Our amazing customer talk about it on over the world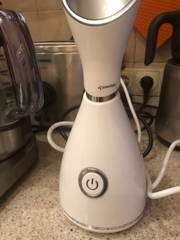 Tried the device in the case, I liked it very much!!! Thank you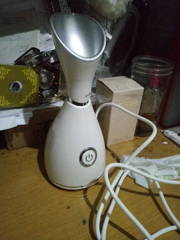 Fast delivery, Good Goods, sellers very recommended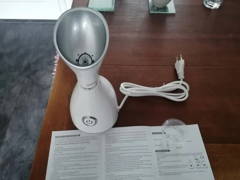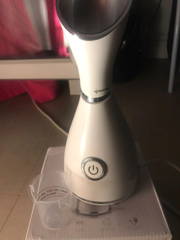 Just as good as the facial steamers from the spa

Can't find question? call us +1 855-290-0140 or email us at SUPPORT@DIGFORDEALS.COM
Q: Do you recommend using it before or after a mud mask application?
A: Definitely before. It opens up your pores and makes the mud mask application more effective afterwards
Q: I used it for the first time and it had a plastic smell
A: We recommend letting it run 1-3 times to clean itself before using it on your face to avoid the "factory smell"
Q: How many ml of water should we fill it with?
A: Max 60 ml. You can get about 10 min of steam from it. It also comes with a measuring cup
Q: Will this help with really bad dry skin?
A: Absolutely. Daily use helps moisturize skin naturally
Q: Can you use essential oils in the water?
A: DO NOT add other liquids such as aromatherapy essential oil, otherwise it will cause the water tank to rupture.
Q: Is it ok to fill it up with tap water?
A: Yes, it is. It's recommended to use distilled or boiled water for maximum effect.
Q: How long does Shipping take?
United States
Standard: FREE 5-9 Business Days
United Kingdom
Standard: FREE 7 - 15 Business Days
Canada
Standard: FREE 7 - 15 Business Days
Europe
Standard: FREE 7 - 15 Business Days
Australia
Standard: FREE 7 - 15 Business Days

Due to high number of orders, please allow 1-3 business days for order processing.
Q: Is it ok to use it daily?
A: YES! You should definitely include it in your facial cleansing routine.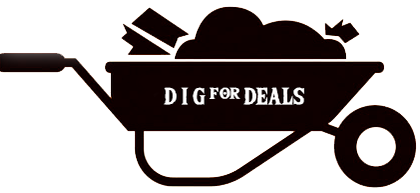 digfordeal@gmail.com | support@digfordeals.com
Los Angeles, United States of America